Quest-bot example
It gives and checks the tasks in a playful way.
Use this bot as an example to create your own educational or entertaining quest: test students' knowledge with puzzles, find a birthday present or entertain guests at a children's party.
It is useful if you want to:

Add gamification to the training.




Hold an educational event in a fun way.




Diversify rest, children's holidays, and office parties.



Difficulty level: easy – can be configured by any user.
Setup time: depends on your scenario.
Versatility: high – suitable for city events, excursions, home holidays, lessons, and corporate parties.
How does it work?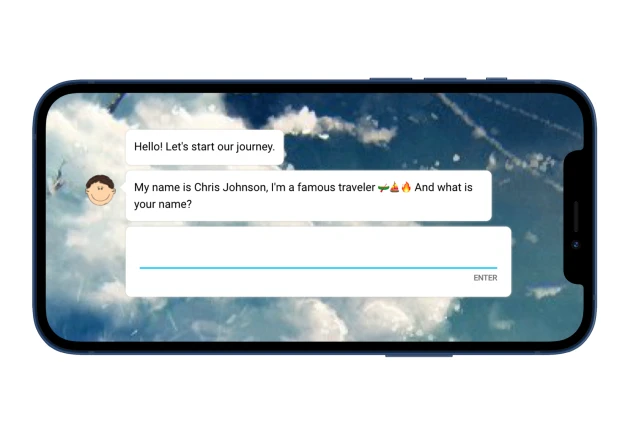 The user activates the bot using a link or a QR code and goes to the browser or messenger, where he finds the funny tasks.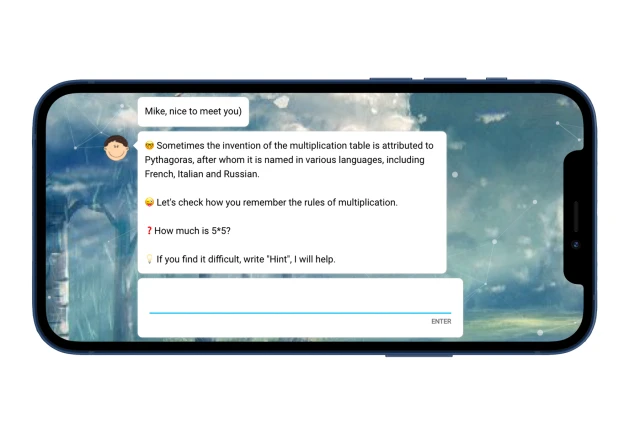 Then the bot offers to answer questions with a possibility to take a hint.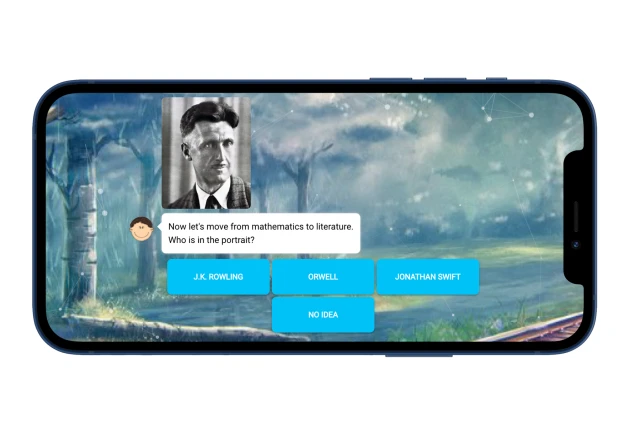 The bot can not only give tasks, but check them and comment on incorrect answers.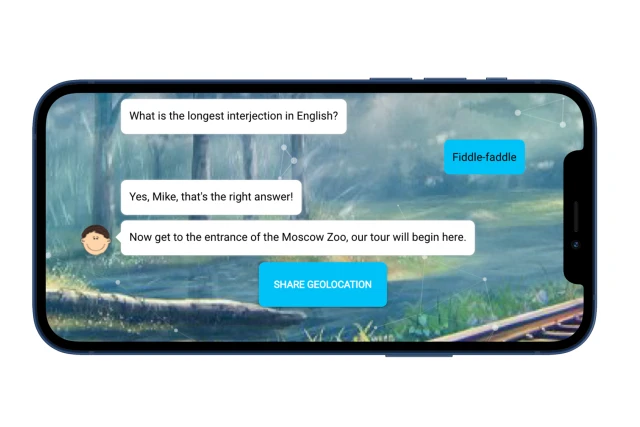 We ended this example by giving a geolocation for the tour, but you can come up with a different ending: count the number of points, give a certificate or something else – it depends on your quest.
What to do with this template?
Add a template to the project.




Create a bot design – choose a background, avatar and font.




Think over the scenario of your quest and build it on the platform. Use the blocks "timeout", "predictable answer", "buttons with one answer option", "buttons with multiple answer options", "carousel", "respondent's photo", "plain text", "file". Add texts, photos, videos, files, coordinates. To set up scoring – specify the action "Add/subtract points" opposite the correct/incorrect answers. The result is reflected through the global variable "%score%".




If required, add the bot to the messenger: Telegram/Facebook.




Test the bot.
If you have any questions, write to us on
Telegram
.